Nalezeno 2427 výsledků hledání
od mikey.88

So 27. Črv 2015 15:36:41
Fórum: U rudého raka
Téma: Srandy kopec
Odpovědi: 641
Zobrazení: 142140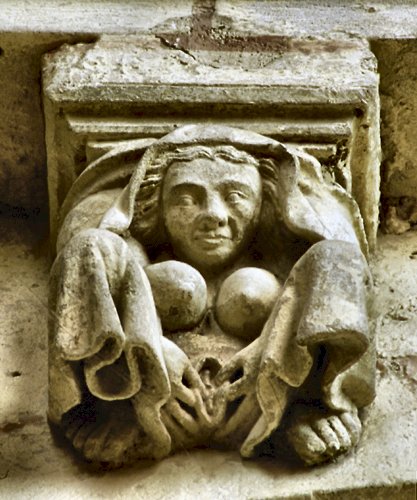 Aneb i středověk měl smysl pro humor
Řekl bych, že se krucifix u nás za Karlova života ještě nepoužíval. Ne tak, jak si to většina z lidí představuje. Procesní kříž nebo kříž na faře je něco jiného než mít kříž doma. Lidé chodili za Bohem do kostela na venkově i ve městech a akorát ti movitější si mohli dovolit soukromou kapli. Krucifi...
od mikey.88

Stř 17. Črv 2015 15:51:51
Fórum: Prodám
Téma: Stříbrné mince
Odpovědi: 46
Zobrazení: 13680
Já jdu do toho za předpokladu, že výsledek bude skutečná replika Pražského Groše
Záloha není problém.
od mikey.88

Po 15. Črv 2015 14:17:52
Fórum: Salon u tří tovaryšů
Téma: Průvod Karla IV
Odpovědi: 29
Zobrazení: 9002
A to ti nevadí, že pěstováním bavlny se na celém světě vykořisťují chudí farmáři a plantážníci a že kvůli bavlně trpěli staletí černí muži z Afriky? :D Když to vezmu do krajnosti, tak je ti milejší pampeliška než život člověka. Teď vážně: Dostupné materiály, které bys měl volit je vlna, len, len s b...
od mikey.88

Út 09. Črv 2015 16:36:20
Fórum: Exekuce, Tortura
Odpovědi: 13
Zobrazení: 13275
Poměrně nedávno se při stavbě dálnice v polovině cesty mezi Berlínem a Hamburkem nalezly ostatky muže ve věku 35-39 let z 15. -17. století. Podle zjevných stop na kostech se soudí, že jde o člověka popraveného kolem. Kosti byly roztříštěné symetricky a s velkou razancí. Podle diagramu si můžete před...
od mikey.88

Út 02. Črv 2015 14:56:53
Fórum: Oděv obecně
Téma: Praktické rady
Odpovědi: 249
Zobrazení: 58420
Zkus olověnou tužku. Ta by měl držet. Ale to plátno bys musel něčím zaklížit aby nebylo moc hrubé.
od mikey.88

So 30. Kvě 2015 20:58:36
Fórum: Umění
Odpovědi: 1
Zobrazení: 1397
Pár kousků... tohle znáš?
http://www.gothicivories.courtauld.ac.uk/
Zářez pro šipku v ořechu byl udělaný tak těsně, že nevypadla ale ne tak moc, aby to nenarušilo balistiku šipky
od mikey.88

So 23. Kvě 2015 1:28:40
Fórum: Karel IV.
Téma: Karel IV. - Otec vlasti
Odpovědi: 77
Zobrazení: 40980
Anna Svidnická http://www.spolek-praha-cachy.cz/cisarovna-anna-svidnicka-%E2%80%93-manzelka-karla-iv.html Když to tak pročítám, tak je to hodně smutné... Anna zemřela ve třiadvaceti letech při porodu spolu s nenarozeným druhým synem. Její dcera Alžběta, první dítě s Karlem zemřela již ve svých šest...
od mikey.88

Čt 21. Kvě 2015 15:42:57
Fórum: U rudého raka
Téma: Volný stůl (drbárna)
Odpovědi: 2471
Zobrazení: 411877
"Praha očekává, že se zapojí i další organizátoři akcí. "Grantový systém bude připravený přijímat žádosti. Nepodpoříme ale akce, které budou v termínech, kdy už jiné významné akce jsou," vysvětlil ředitel magistrátního památkového odboru Jaroslav Skalický. Další akce budou pod záštitou ministerstva...